Triathlon top tips training plan for kids    by Karl Prothero – Pere's own Ironman and triathlete for over 15 years .
Triathlon season is here again so for all you budding Brownlee's there's never been a better time to start your racing career!
A junior triathlon usually takes places within a safe confined environment but that doesn't mean you won't experience the same sensations of swimming, biking and running as the pro's do.
The swim is usually in a pool and will consist of various lengths to suit your age.
TOP TIP: Pay attention to the person giving the swim briefing, remember to count your lengths and remember where the swim exit is!
The bike section will be laps of a field or sports track and usually on grass.
TOP TIP: Check your tyre pressure to suit the ground; get your bike in the right gear so it's nice and easy for you to get going; make sure you put your helmet on and fasten it up properly before you leave transition.
The run section, again this is usually laps of an enclosed track, your legs will feel like jelly at first but keep going your almost done! Remember how many laps you have got to run, then go for it!
TOP TIP: Start off a little bit slower than you would normally run until you feel your legs are working properly then speed things up a bit and go for it!
Above all, enjoy it, when you finish you will be a TRIATHLETE and don't forget to finish with a big smile on your face

TRAINING PLANS FOR KIDS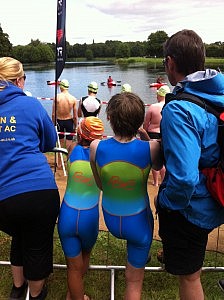 SWIM: Try and swim front crawl or freestyle as much as you can, vary your swim sessions by altering your lengths and counting them, six lengths, ten lengths etc. Don't try and swim too fast too soon, don't forget speed is what occurs from practising good technique! If you swim with friends have a little race, both start off treading water together (no touching the floor!) then take it in turns to say go, race one length up to the wall and swim back slowly to repeat where next time it's your turn to say go!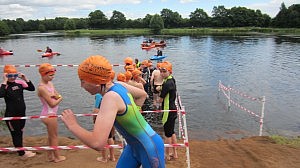 BIKE: When you are out on your bike and it is safe to so, do little speed sessions, if you are riding along at a steady pace, sprint to the next lamp post, then steady riding again, then sprint to the next lamp post. To build up your strength keep sat down going up steep hills, it'll hurt but it will be worth it!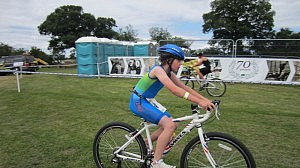 BIKE/RUN: Try riding your bike in the park on grass for say 5 minutes, then jumping off your bike and running for 5 minutes. Have a little rest and a drink and repeat until you feel tired. You can alter these sessions to suit your fitness; the main aim is to get your legs used to running off the bike.
Enjoy your training and enjoy your racing!
click on the link to view/purchase tri suit on special offer for pre race season – while stocks last.
http://www.pereperformance.com/product/triathlon-suit/